Tortellini en Brodo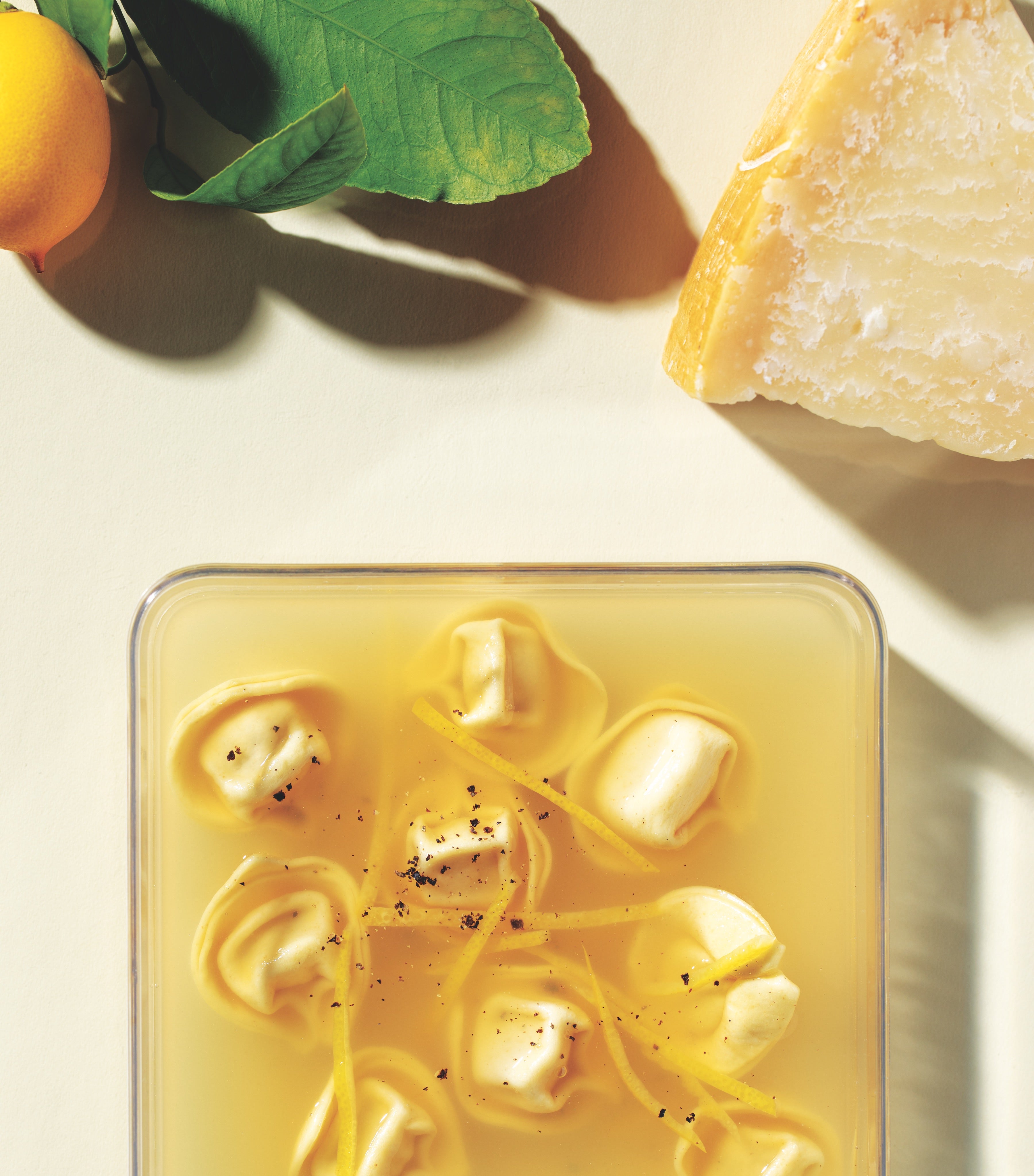 If there's leftover stock or broth taking up real estate in your freezer, make tortellini en brodo (or "in broth") your excuse to use it up. The dish, often served in the Emilia-Romagna region of Northern Italy, is hearty, deeply comforting, and requires just a handful of ingredients. What's not to love? Just don't forget the finishing touches (grated parmesan, lemon zest, black pepper, and salt), which really bring it all together.
Yields 4 Servings
INGREDIENTS: 
1 quart homemade or store-bought chicken stock or bone broth
2 sprigs tarragon
2 sprigs parsley
½ pound fresh tortellini, filled with cheese
Freshly grated Parmesan cheese
Zest of 1 lemon
Salt and freshly ground pepper
METHOD: 
Pour the stock into a large pot, add the tarragon and parsley, and bring to a simmer over medium-high heat. Reduce the heat so the broth simmers gently, add the tortellini, and cook according to package instructions until they float to the surface. Remove the tarragon and parsley. Serve the tortellini with broth and finish with Parmesan, lemon zest, salt, and cracked black pepper.
Share