Mozzarella, Prosciutto, and Cantaloupe Salad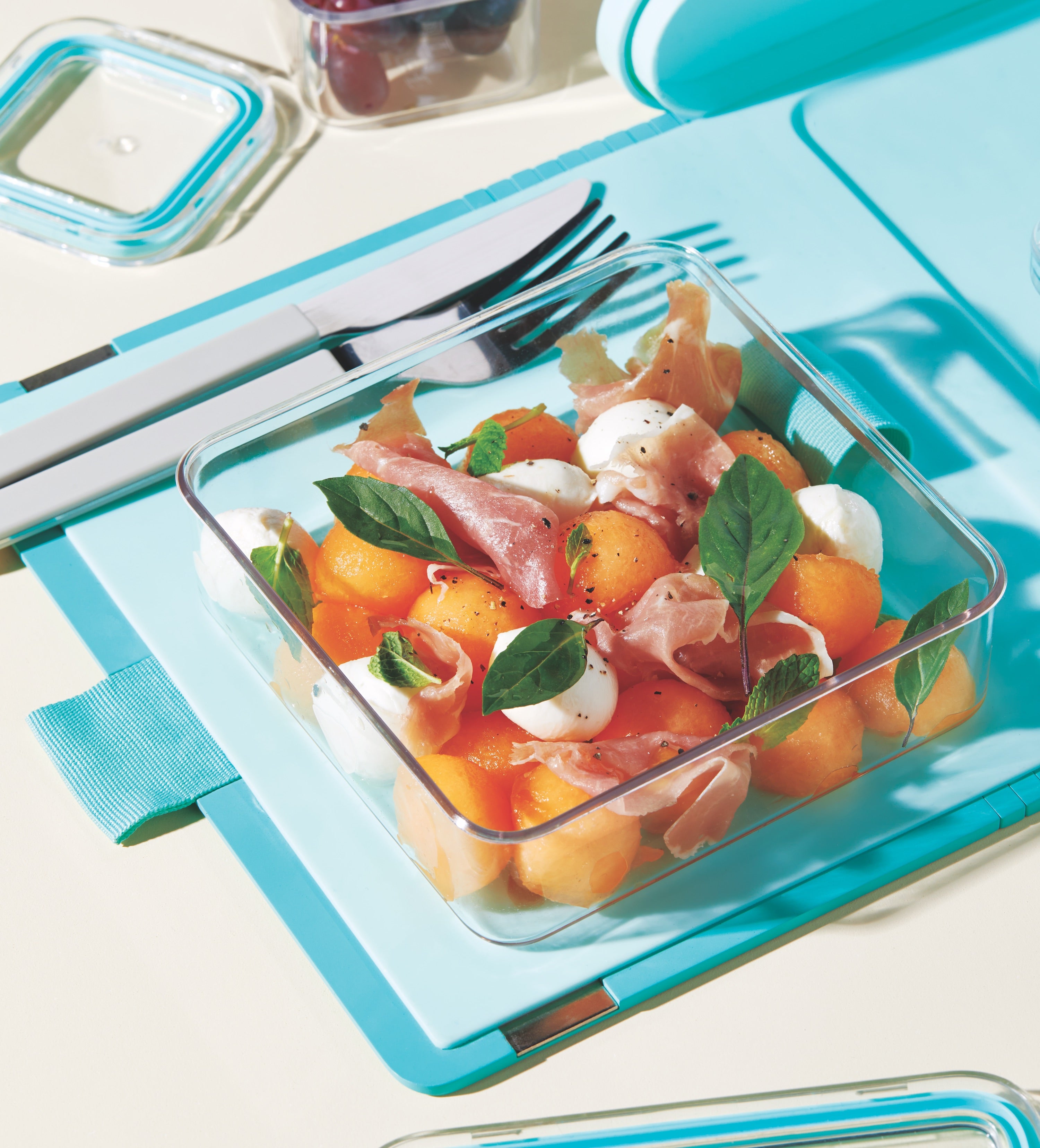 Transport to the Italian Riviera during your lunch break and experience the seriously delicious combination of sweet cantaloupe with silky and salty prosciutto. Throw in some rich and creamy mozzarella and some fresh herbs for the perfect summer treat. 
Yields 2 to 4 Servings
INGREDIENTS:
1 cantaloupe, halved and seeded
8 ounces baby mozzarella balls
3 ounces prosciutto, torn into large pieces
¼ cup basil leaves, thinly sliced
¼ cup mint leaves, torn
2 tablespoons olive oil
1 tablespoon champagne vinegar
Salt and freshly ground pepper
METHOD: 
Using a melon baller, scoop balls from the cantaloupe halves and add to a large bowl. Add the mozzarella and prosciutto. Gently toss with the basil and mint leaves.
In a small bowl, whisk together the olive oil and vinegar and season with salt and pepper.
To serve, drizzle dressing over the cantaloupe. Season with more salt and pepper to taste.
SERVE WITH: 
Roast Chicken (in book)
DO AHEAD: 
Create the melon balls, 5 days ahead
Share