The Only New Year's Resolution You'll Ever Need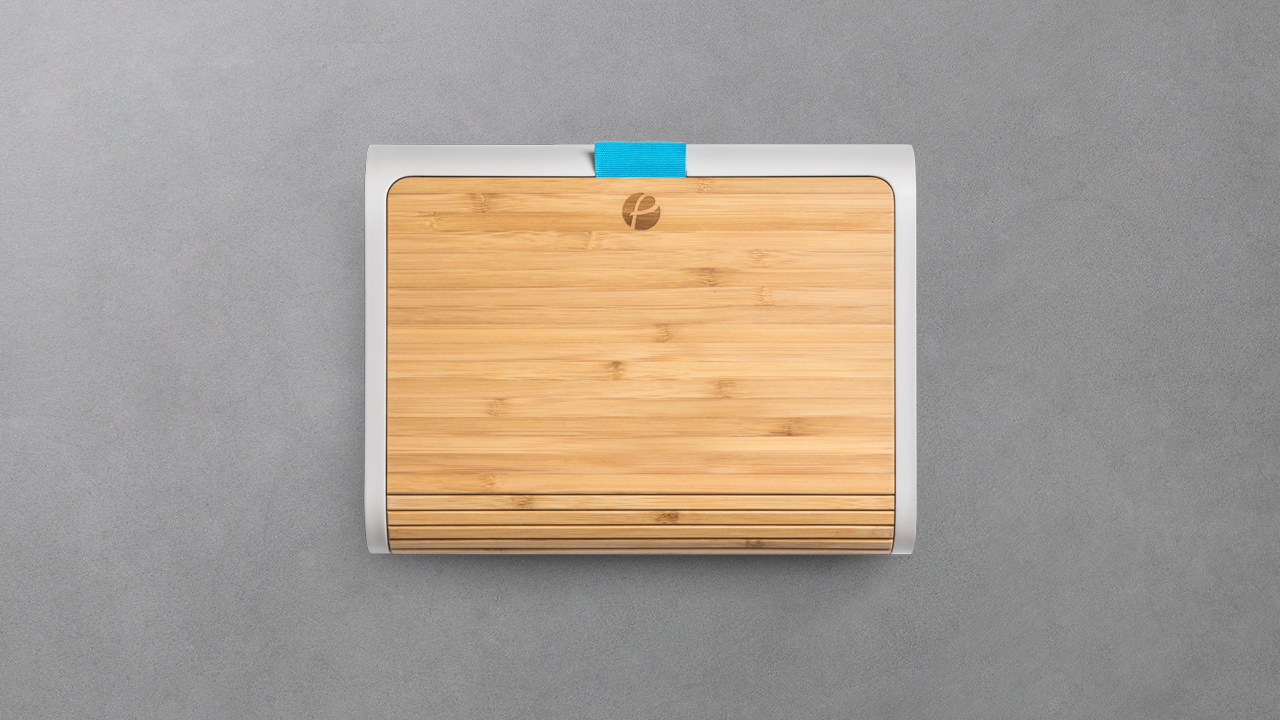 Instead of making overly ambitious New Year's resolutions you'll ditch by February, make one simple decision - ensure that 2017 is the healthiest year ever.
New Year's is rapidly approaching, and you know what that means... This will finally be the year that you hit the gym seven days a week, lose weight, stop eating takeout for lunch, and slash $500 from your monthly spending.
After all, it worked so well in 2016, right? Let's get real — even the most well intended resolutions don't usually last past February. But what if we told you that you could improve your diet, lose weight and save money?
Here at Prepd, we believe our Prepd Pack is the New Year's Resolution to end all resolutions. Sure, we might be biased, but hear us out: To start with, Prepd Pack is a beautifully designed lunchbox that you'd be proud to cart around town. Having spent years cooped up in offices and always deflated over our lunch options, we believe that our Prepd Pack will elevate the entire lunch experience.
Instead of peeling open a depressing tupperware only to spill crumbs all over your keyboard, Prepd Pack will transform lunch into a special occasion — an opportunity to enjoy a delicious home-cooked meal that you'll look forward to every single day.
Since we're familiar with the time-consuming process of packing lunch every day, we've designed Prepd Pack to be just as smart as it is pretty. Prepd Pack comes with modular, washable and stackable compartments that will make meal prep easier than ever.
How so? Prepd offers its own companion app, which takes the headache and calorie counting out of meal planning. The app features more than 75 lunchbox and midday snack ideas, and counting — with more added every day.
Compiled by chefs and nutritionists, the recipes are designed to be quick and easy for all cooking abilities. Even for those who aren't too confident in the kitchen, the app offers accessible instructions that will improve your cooking skills and help you take control of your lunch hour.
When you first open the app, you'll be ask to input your health goals to set things up. Whether you're cutting down on calories, going vegan, or steering away from dairy, the versatile recipes will guide you in the right direction. After you've selected your meals for the week, the app seamlessly exports a customized grocery shopping list according to the number of portions you want to make.
Since every recipe is designed to fit inside the modular containers, there's no need to worry about leftovers — not to mention portion control. As you log meals, the app syncs all the nutritional information with your iPhone's HealthKit, so users can review their progress without ever having to manually punch in the calories.
If your New Year's resolution was to reduce your carbon footprint, Prepd has that covered too. See those over-flowing bins in the office pantry? By using your Prepd Pack, you'll be playing an active role in reducing packaging and food waste.
We've designed the premium BPA and BPS-free plastic compartments to eliminate the need for plastic bags or takeout containers — plus they're dishwasher and microwave safe, so you can easily clean and reuse them. The carefully designed recipes also help cut down on food waste, since you'll only purchase and prepare what you need.
More interested in saving money in 2017? Yep, so are we. As most office workers know, that last-minute lunch run rarely lives up to the expensive price tag. On average, takeout and sit-down lunches cost between $15 and $20. By our calculations, you will break even after just two weeks of regularly using your Prepd Pack — not to mention you'll be eating healthier and tastier meals.
So you can go about your New Year's Resolutions as usual, making grandiose promises to yourself that you most likely won't keep. Or... you can make just one small, manageable change with us that will keep improving your life for years to come.
With Prepd, you'll save money by packing lunch, cut food prep time in half, successfully manage your weight, reduce that carbon footprint, earn style points for your slick new lunchbox — and watch as an app does much of the hard work for you. Sooo... who's looking forward to lunchtime?
Share