How To Batch Cook Energy Balls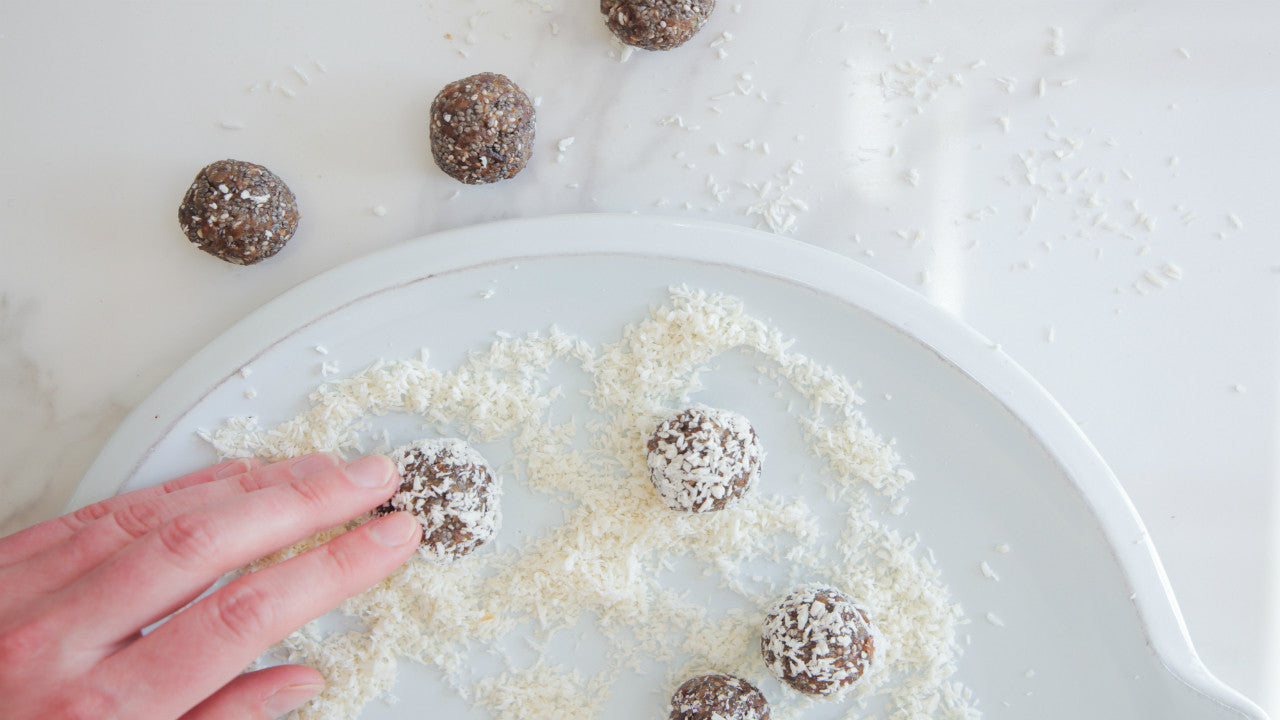 Planning and prepping healthy meals is key when trying to balance a busy and healthy lifestyle. But when energy levels are low and you are in need of a sweet snack, reaching for a chocolate bar is all too easy. Save yourself from mid-meal hiccups with a batch of energy balls to hand. 
Cook now, eat later
Quick, easy & full of good stuff – these date & coconut energy balls are the perfect saintly sweet treat for when hunger hits. This recipe will make enough for 3 medium sized containers but simply increase the ingredient quantities and make as many as you like. They can be stored for weeks in your fridge and months in the freezer.  
What kit will I need?
- 3 medium rectangular containers. Buy them here
- food processor 
Making the Date and Coconut Balls
To make the date and coconut balls, simply blend your dates and chia seeds in a blender until it forms a smooth paste.
You will need to add coconut water (or just regular water) to bind it all together, but not much. Add a splash slowly whilst mixing until the mixture forms a sticky, well-combined paste.
Using clean wet hands, roll the paste into balls on a plate sprinkled with your shredded coconut.
Store your snack balls in the freezer to keep them firm and really chewy. You can eat them straight from the freezer or as they defrost in your lunchbox. 
They'll and keep in the freezer for around 3 months and in the fridge for around 3 weeks so they're perfect for batch cooking and handy to have ready for a snack or to pop in your lunchbox.
Your shopping list
- 15 dates
- 6 tbsp chia seeds
- 2-3 tbsp coconut water
- 6 tbsp desiccated coconut
Learn how to batch cook one of our most popular lunch recipes, soy salmon & buckwheat noodles, to go alongside these energy balls in your Prepd pack. 
Find more recipes and lunchbox inspiration on Pinterest and the Prepd app.
Share